Quick Start Video
Getting Started with Wave Engine on Mac OS X: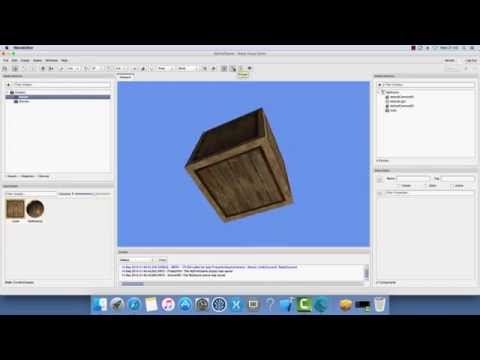 Prerequisites
IDE
You need to install Xamarin Studio to develop with Wave Engine on Mac OS X. Xamarin Studio comes with Xamarin, which can be downloaded here.
Install Wave Engine
Visit the official Wave Engine web-site, click on Download Wave Engine button (it will redirect to the Download page) and finally Download Installer one. Please assure the platform below is Mac OS.
Open the downloaded file, and a friendly setup process will handle the installation.
Warning
If you are unable to install the WaveEngine, you might see the following message "This app can't be opened because it is from an unidentified developer" Then you need to allow install apps in your system download outside from apple store.
You can easily fix this by navigating to System Preferences-> Security & Privacy
The security & Privacy windows will open:
In this "General" tab, click the little lock icon in the botton left of the windows to unlock making changes. Now select "Anywhere" under "Allow applications downloaded from:"
Finally try to install again.
Finally, after the installation ends, you will find WaveEditor within Applications directory:
Create a Wave Engine Account
The first time you open Wave Visual Editor you will be asked for an user account.
If you click on Create a new Account, the browser will take you to the join form.
Please, fill such in and click on Submit. You should immediately receive a confirmation e-mail. Congratulations! You can now login into the Editor and proceed with your first application.
Your First Application
Please, navigate to My First Application.
FAQ
This section is empty currently. If you find any question which may fit here, please contact us.